I think I've mentioned this in some deviations, but I was invited by ~
Oranaus
to help make some arts for a Thai event. I'd like to post some more info here about it.

DATE:
Sunday 13th November,2011
TIME:
10.00 - 16.30
PLACE:
ITF Silom Palace Building(ITF1) 35th floor Silom Rd.
(Near BTS Sky train Saladaeng station or Chong Nonsi station )
You can also visit the website made for the event. It's very pretty *v*
[link]
And here's the staff who organizes the event. Please make sure to say them hi







Lucky people who live nearby may have gotten the chance to get one of the pretty handbills made for the event: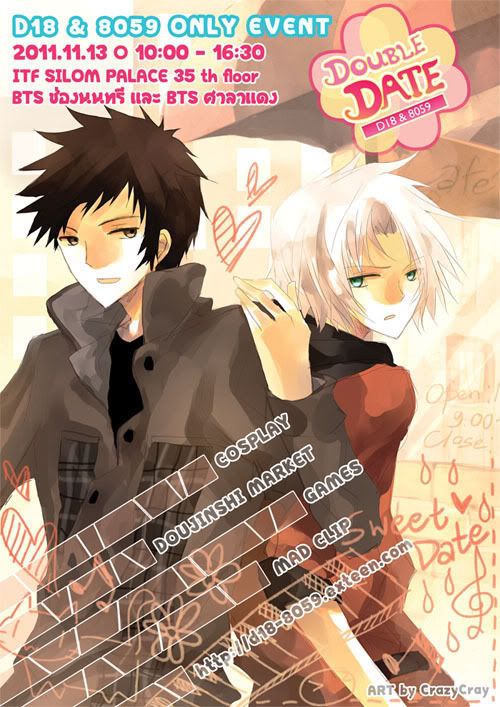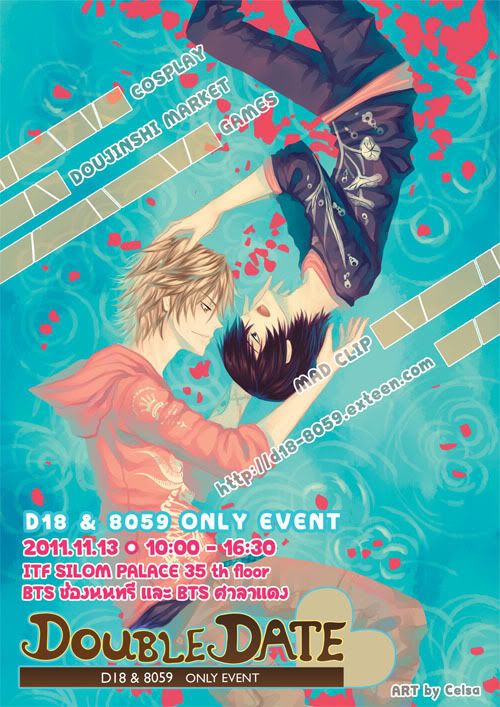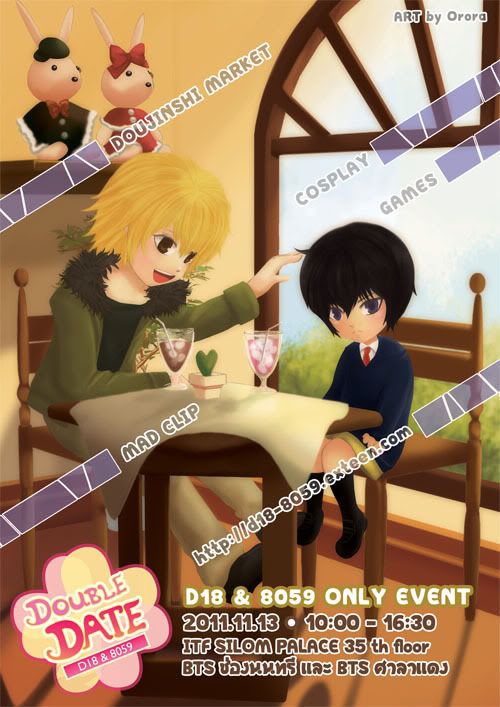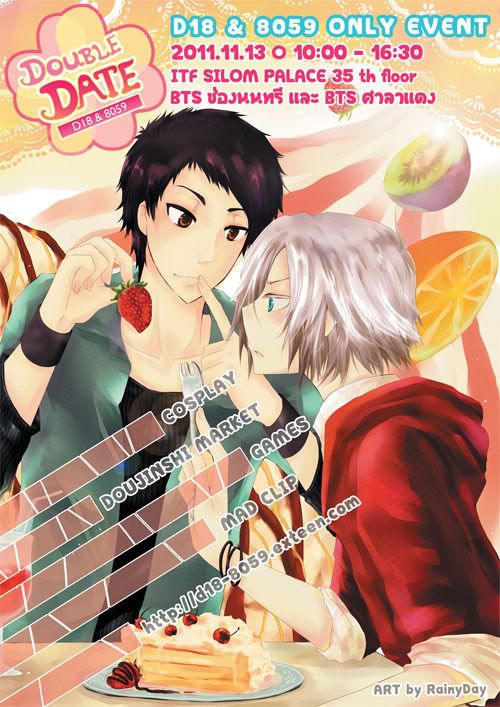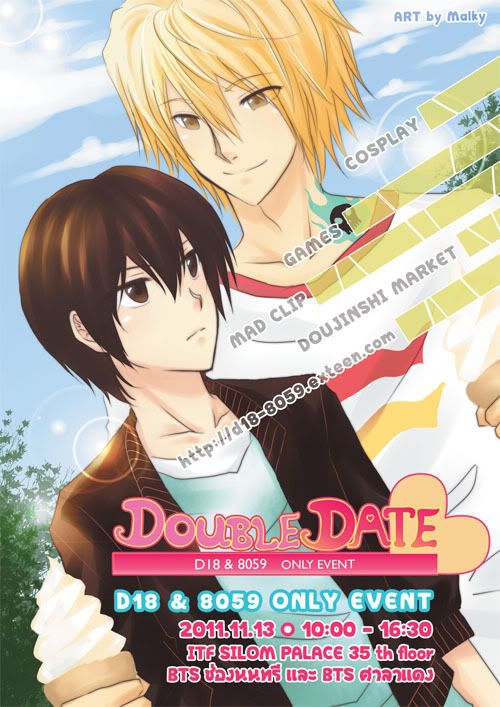 Also, they'll hold a contest where one of the prizes will be a poster of this:
Please make sure to go if you live nearby!

You can also view and fave some of the handbill art here in DA (I didn't find all. Not sure if the others posted it as well, sorry T_T )